MATERIALS
Using only quality natural fibers or deadstock fabrics that are kind to the environment like organic cotton and hemp. That way it's good for you and the planet.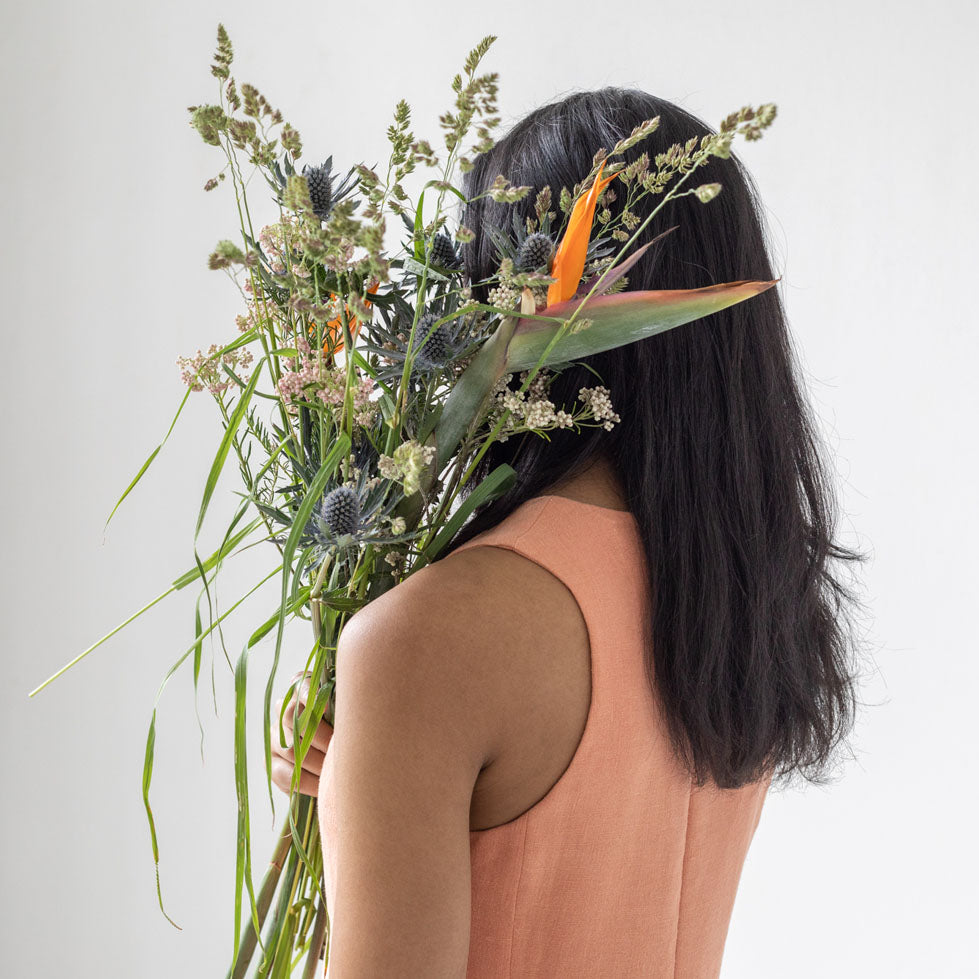 Hemp
Hemp has so many good qualities, it's one of the most ecologically friendly fabrics and also the oldest.
Hemp fabric is similar to linen, but with superior durability, which is very important when creating pieces to last for years. It's also one of the fabrics in my collection available in beautiful rich colours and it's a great option as vegan knitwear.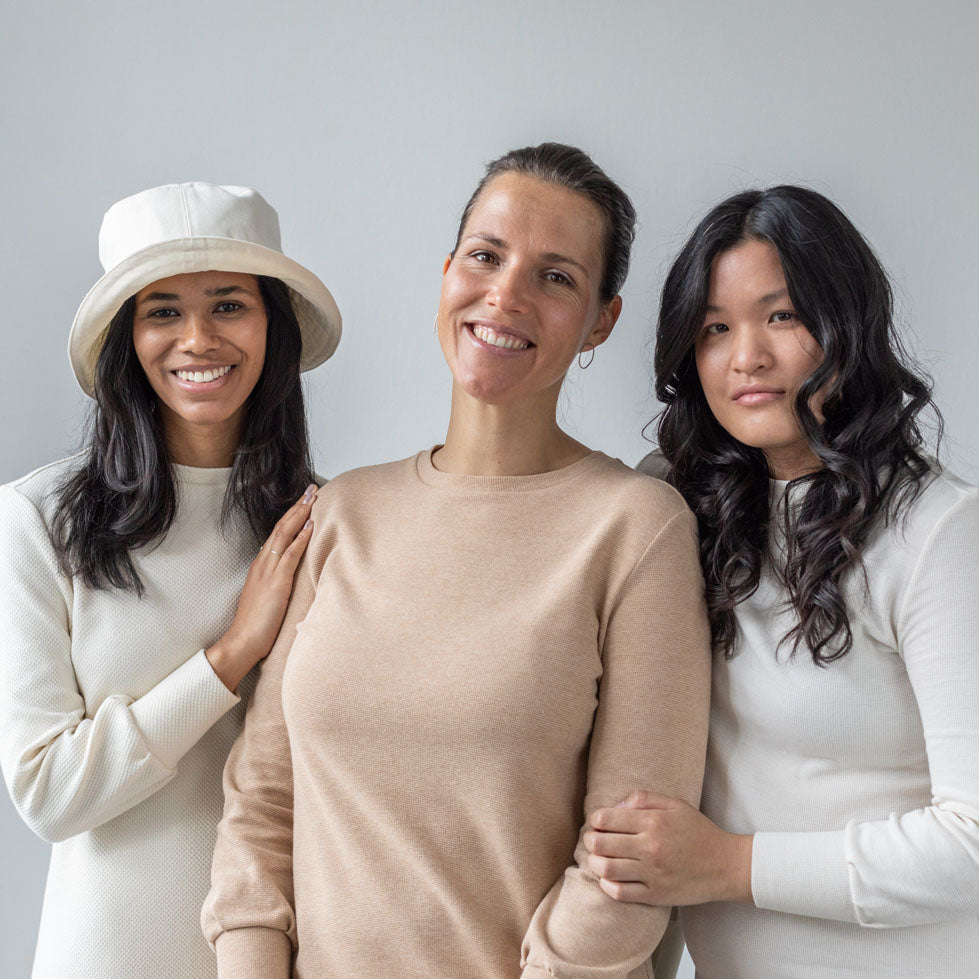 Organic & Undyed Cotton
I also love the natural colours of undyed cotton. We got used to thinking of cotton being only white, but it actually grows in other colours too, like brown and green.
Because the cotton is woven in the natural colours of the plant, it is given a unique tone depending on the colour of the crop in that season.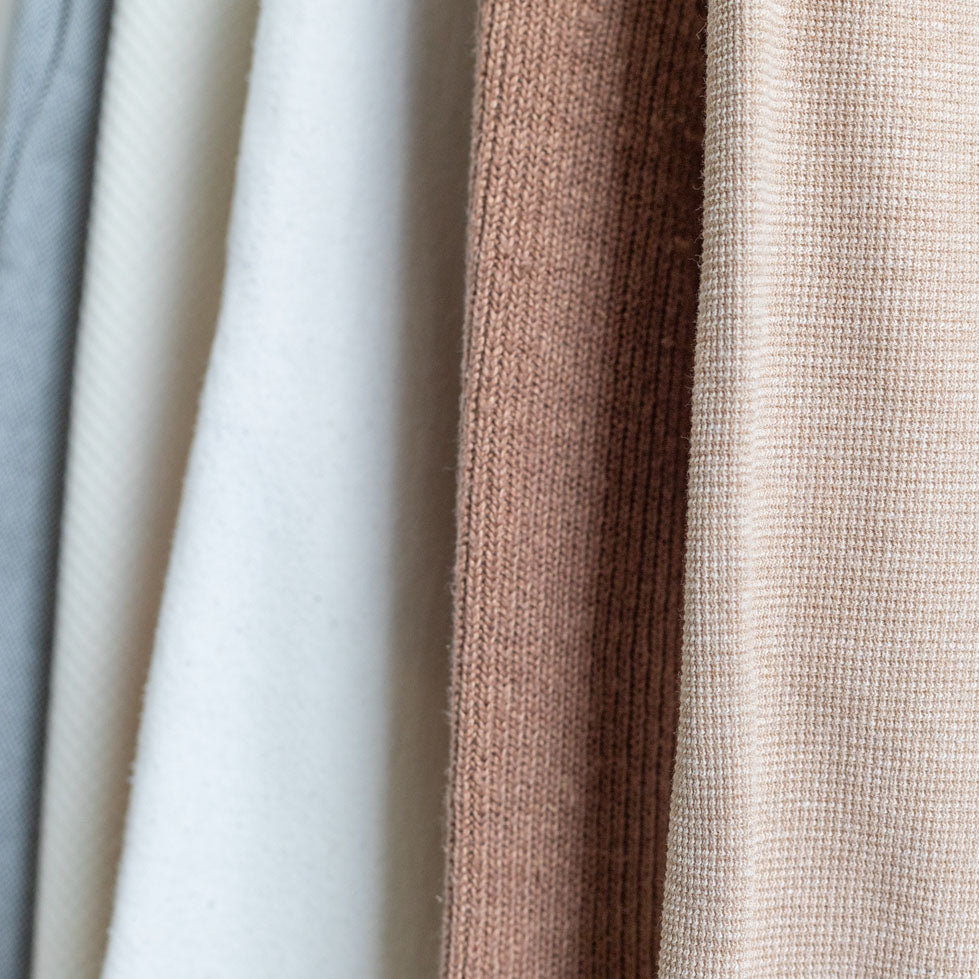 Deadstock
I have decided to add deadstock fabrics, as an option to find new exclusive materials with unique colours and textures. At the same time giving a second chance to a fabric and keeping it out of the landfills.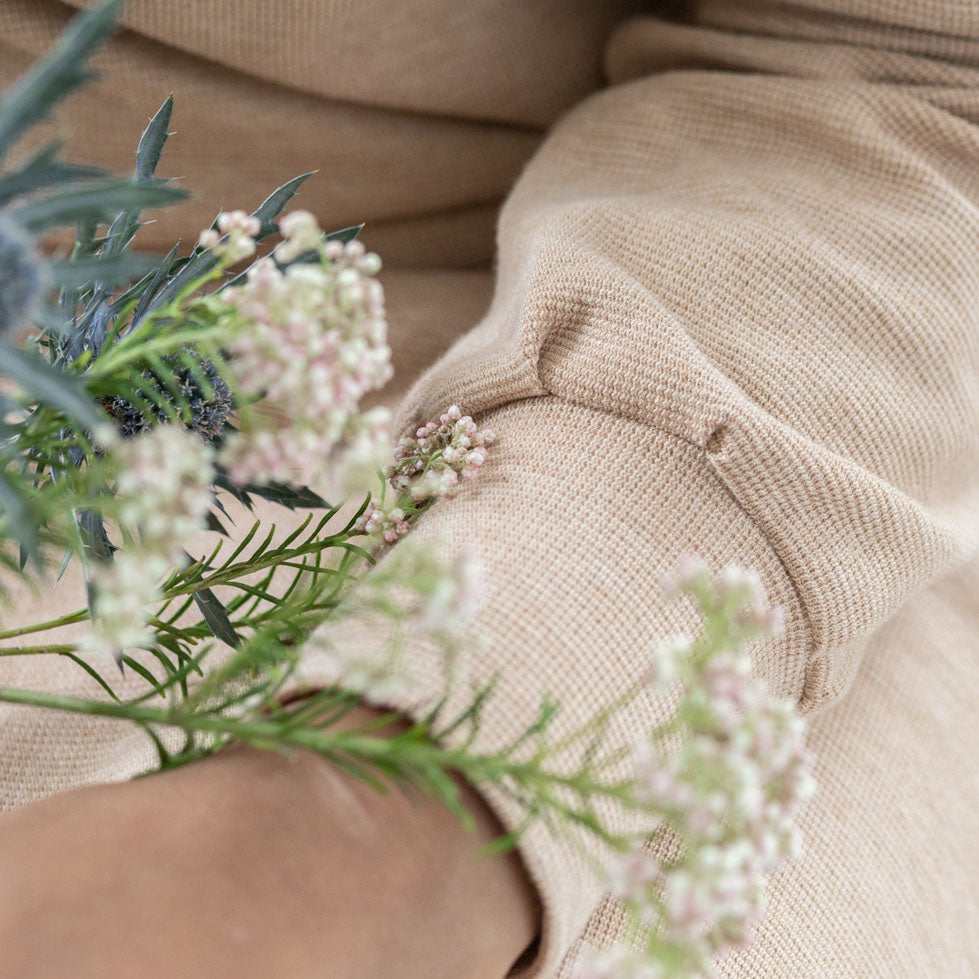 Suppliers
I try to work with the same fabrics over the years and not just for one season, creating a connection with trusted suppliers.
For me, it is not only important to find a fabric that I like, but also a company that I feel comfortable cooperating with. Suppliers that are proud of the quality of their fabrics and their production process.
We work exclusively with European suppliers, from countries like Spain, Romania and Germany.
Modern style with PURPOSE
Helping you on your slow life journey and a more thoughtful wardrobe.